A convenient way to get your consultation
Take control of your health and beauty from the comfort of your home
Local and nation-wide doctors are available
Talk now with doctors who are available online
Book an appointment at your time of convenience
Save a trip to the doctor office
More secured and private than Zoom. There is no need to setup a another app or software.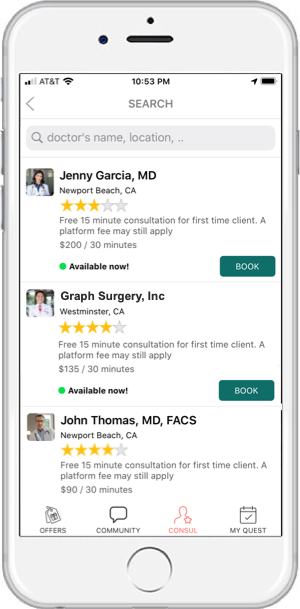 All-In-One App. HIPAA Compliant
*BeautyQuest app is an all-in-one video consultation app. Doctor and client video-talk directly on BeautyQuest app. No extra setup needed. HIPAA compliant Keep your personal mobile phone private if you wish.
Easy, Convenient, and On Demand
Many plastic surgeons and beauty experts to choose from. Book an appointment and video chat to doctor at the comfort of your home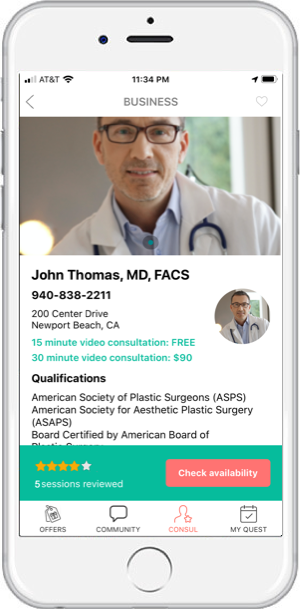 For a limited time. we offer a 10% reimbursement on your video consultation fee with any doctor. Book your consultation today.